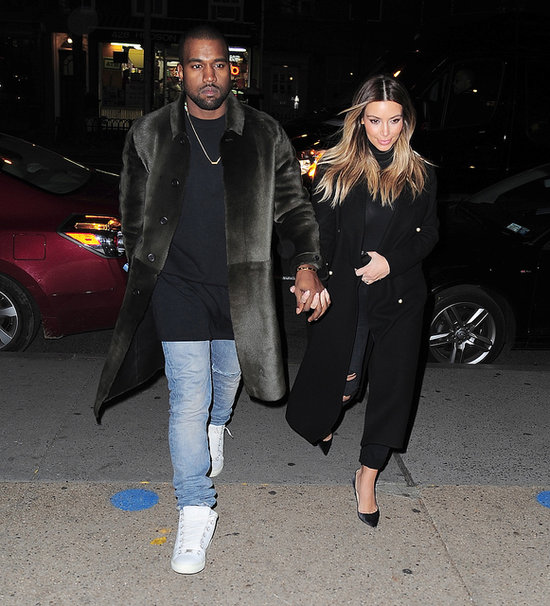 Kanye West is known for his musical talents, his relationship with Kim Kardashian, and his taste in fashion, but it's his ability to get involved in a feud with pretty much anyone that keeps making headlines. From Justin Timberlake to Taylor Swift, Kanye has rumbled with some of the biggest names in the world, and now he's setting his sights on the heads of Nike and Louis Vuitton. Read on for our full guide to Kanye's many feuds.
Kanye West vs. Evel Knievel
Who Started It: Kanye, sorta.
What Happened: In December 2006, Evel filed a lawsuit against Kanye for trademark infringement after Kanye referenced the daredevil's motorcycle stunt in his "Touch the Sky" music video. Kanye's team claimed that it was satire and thus protected under the First Amendment.
How It Ended: Just a few days before his death in November 2007, Evel and Kanye settled their lawsuit after Kanye visited Evel at his home. According to Evel, the two talked, and he found Kanye to be "a wonderful guy and quite a gentleman."
Kanye West vs. South Park
Who Started It: Trey Parker and Matt Stone, the creators of South Park.
What Happened: Back in April 2009, South Park aired a Kanye-themed episode, titled "Fishsticks," that mocked Kanye for being humourless and overly defensive. In the episode, Kanye gets increasingly angry when he thinks that people are calling him a "gay fish" because he said he liked fish sticks.
How It Ended: Surprisingly, this feud ended quickly and made Kanye look like the good guy. After the episode aired, Kanye took to his blog, writing that "it's pretty damn funny" but admitting that the show had hurt his feelings. In his 2010 song "Gorgeous," he made a reference to the show, rapping, "choke a South Park writer with a fish stick."
Kanye West vs. Taylor Swift
Who Started It: Kanye.
What Happened: Kanye became infamous at the 2009 MTV VMAs when he stormed on stage while Taylor Swift was accepting the award for best female video and went on a rant about how Beyoncé deserved the award more than Taylor.
How It Ended: Kanye apologised multiple times following the incident, including on his blog and on Twitter. He also reached out to Taylor after she appeared on The View two days after the incident, and she accepted his apology. In 2010, Taylor wrote a song about Kanye, titled "Innocent." It appears that both have moved on from Kanye's outburst, with Taylor making jokes about Kanye's onstage rant.