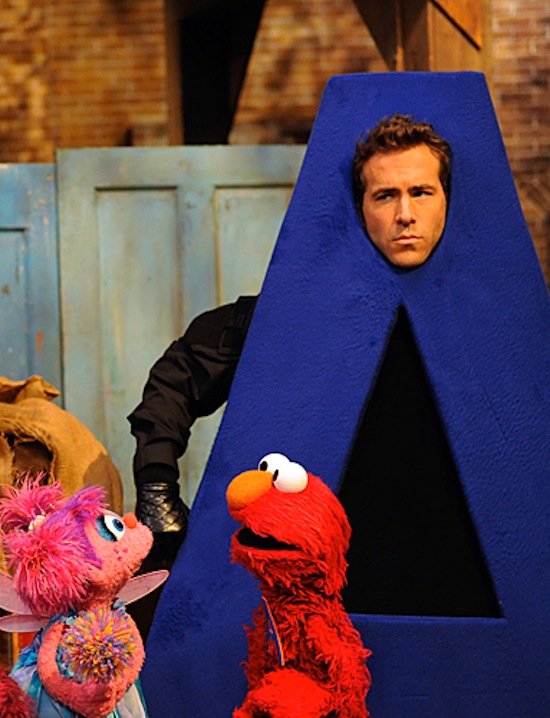 Sesame Street
, the show we all know and love, celebrated its 44th anniversary yesterday! Since the show began in 1969, it has featured over 600 celebrity appearances, including actors, politicians, athletes, and musicians. Whether they're teaching the puppets about reading and writing, sharing inspiring lessons about diversity, or just joining characters in fun sing-alongs, the star-studded celebrity moments are always something special. And they never fail to leave us with huge smiles on our faces and sweet songs in our hearts. In honour of the show that's taught us all so much over the years, we've highlighted our 17 favourite celebrity visits on
Sesame Street
.
Usher

, 2013

Usher's version of the ABCs is so good, he should put it on his next album.
Jake Gyllenhaal

, 2009

Jake Gyllenhaal explains the word "separate" while having an octopus stuck to his head — and it's exactly what you think.
Julia Roberts

, 1990

While trying to scare Julia Roberts, Elmo can't help but bring out her famous grin instead.
*NSYNC

, 2000

We can't decide what makes us smile more: the boys of *NSYNC explaining how to be yourself or Justin Timberlake's bucket hat. See more sweet, funny celebrity Sesame Street moments after the break.