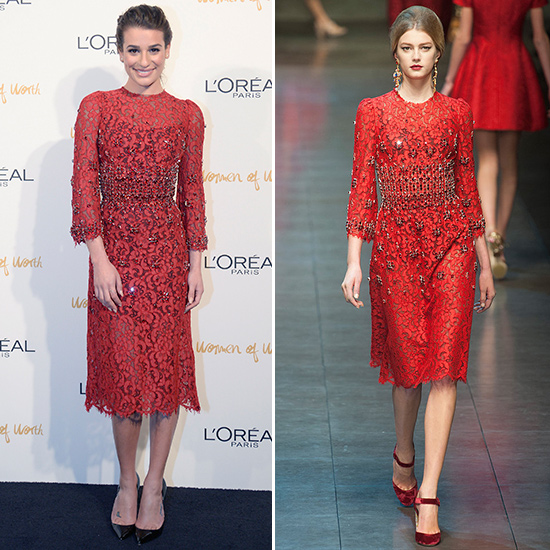 Photo courtesy of Getty, IMAXTree
What we wouldn't give to get dressed in Lea Michele's closet! When deciding what to wear to L'Oréal Paris's Women of Worth event last night, the star chose a dress from one of the most opulent collections of the season. The star stepped onto the red carpet in an embellished lace dress by Dolce & Gabbana — whose Fall collection became an instant hit due to its highly decorated wares and bejeweled headpieces.
What better way to make a regal, dramatic, and above all, stylish statement on the red carpet? See all angles of her look right here.