Diane Kruger Cap Toe Boots, Orange Bag, Red Sunglasses, Cap
Diane Kruger Says It All With Accessories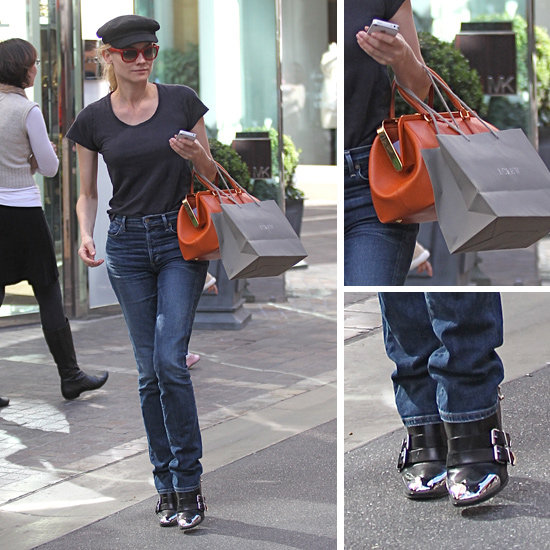 So how exactly do you spice up a black t-shirt and jeans?
Diane Kruger
has a few ideas. The actress's classic denim and tee took a turn for the trendy, thanks to a few bold pops of colour and a
Prada
bag and
Christian Louboutin
boots with bold personalities. While straight-leg jeans and a basic black top may seem like a boring way to start your outfit, they're actually the perfect canvas for building something infinitely more interesting. With too much going on on her top and jeans, we might miss Diane's cool-girl shades or posh, tangerine-hued tote, but an understated foundation lets those accents shine. Lastly, a pair of Christian Louboutin booties with both buckles and a metallic cap-toe lend a little street-chic — the same vibe we get from her signature newsboy cap. Lesson learned: turn heads just with a few eye-catching add-ons.